---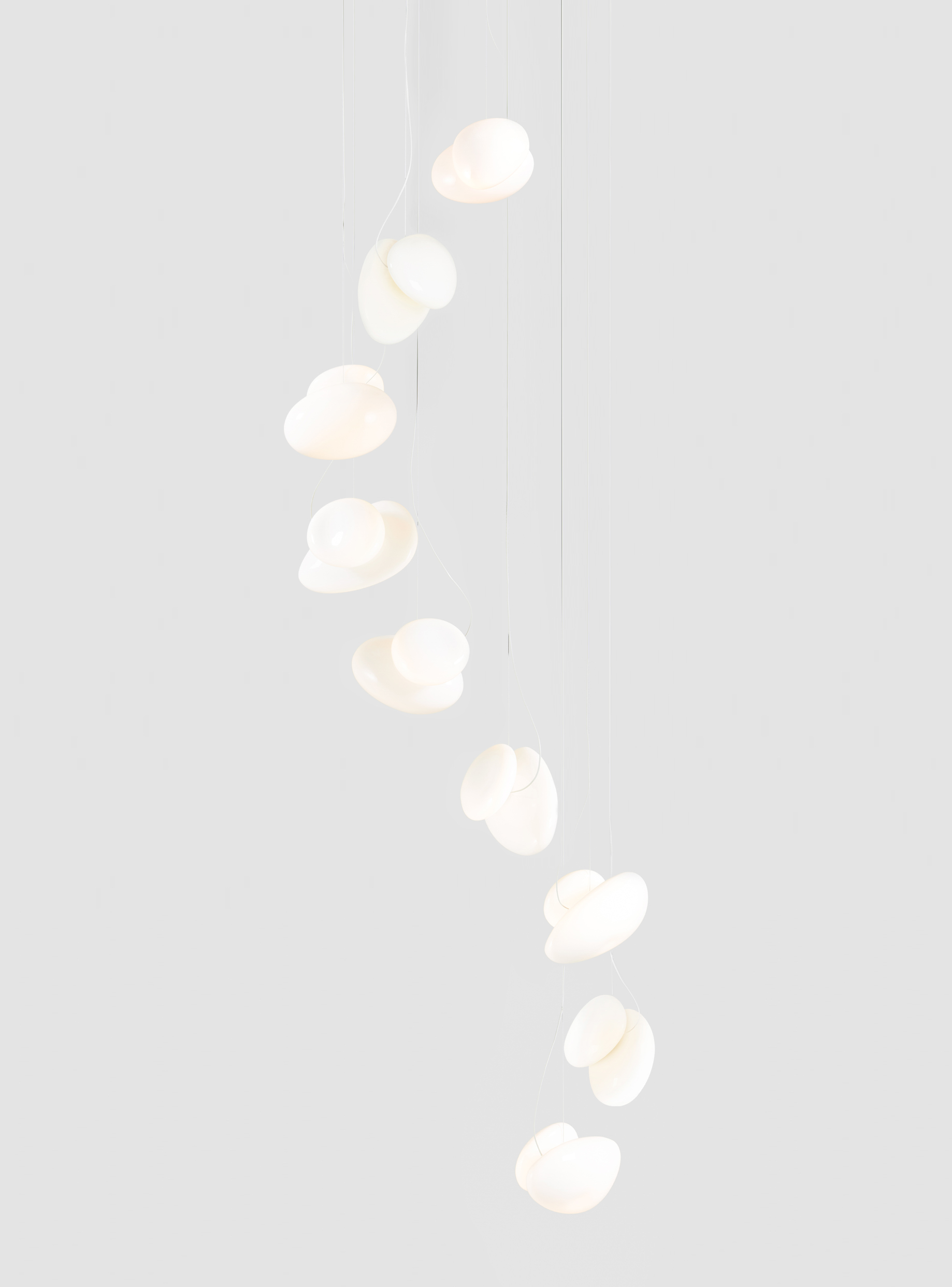 ---
3 ARRANGEMENTS, 4 FINISHES

Chandeliers are arranged in three configurations—helix; double helix; and cluster suspended from either a grey, white or black powder-coated canopy.

The configurations are available in slate, citrine, pearl, or an assortment of finishes.

HELIX
6 – CITRINE
A ribbon of lights cascades downwards, emphasizing a majestic ceiling-to-floor compilation of pebble pendants united by a single round canopy. As an ensemble of pendants enter in dialogue to create a sculptural chandelier, it descends upon the room with seraphic eloquence.
DOUBLE HELIX
9 – PEARL
The double helix formation is defined by two twisting arrangements gestured into an embrace. The exquisite compositions in their dancelike sequence, entrances us into a world of movement and light.
CLUSTER
5 – SLATE
At varying lengths, a voluminous cluster of Pebble Pendants descends from a multipoint canopy in constant rhythmic formation. The delicate staggering of pendants in suspension creates an illusion of transcendental stones levitating above; each distinctive collection imparts upon the viewer, a poetic illumination.
HELIX
4 – CITRINE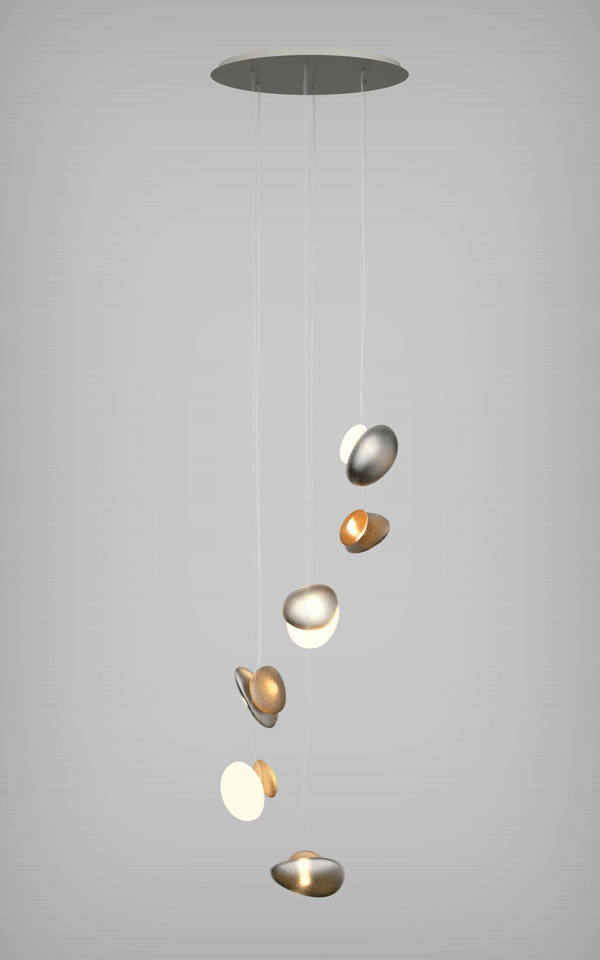 HELIX
6 – ASSORTED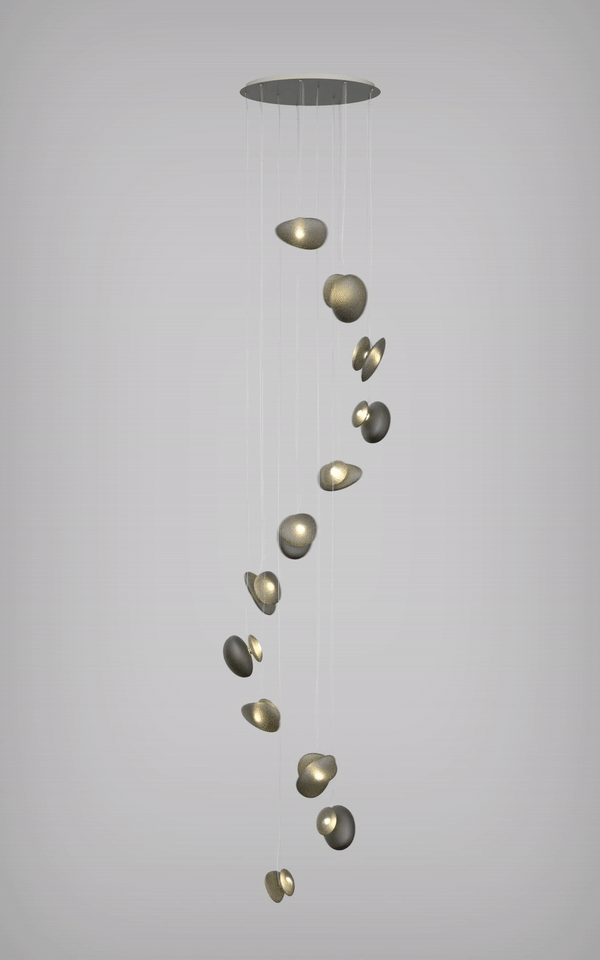 HELIX
12 – SLATE
---
MATERIAL
Glass
Aluminum

---
MANUFACTURED
Canada
---
ELECTRICAL
Input Voltage:
110–277V / 220–240V
Integral LED source
14W LED 39V
47,000 hours life
Delivered lumens: 1038
(*Pearl Glass)
CRI 90+
PS:
TRIAC/0-10V 120V-277V 300mA
TRIAC/0-10V 220V-240V 350mA

---
COLOUR TEMPERATURE
CERTIFICATIONS
---
CUSTOM


We are happy to support and collaborate further customization of our luminaires for larger scale projects.
For further enquiries, please get in touch with us at
info@andlight.ca
---
GLASS FINISHES
---
CITRINE (CI)
---
SLATE (SL)
---
ASSORTED (AS)
---
CANOPY FINISHES
WHITE (WH)
---
BLACK (BK)
---
SATIN METAL (SM)
---