---
CLIENT
—
---
LOCATION
VANCOUVER, BC
---
PHOTOGRAPHER
—
---
YEAR
2022
---
G&S STUDIO

Glasfurd & Walker is graphic design agency with an open format studio downtown Vancouver. The Pipeline 125.2 Pendant in black complements the room where strong rectilinear are seen repetition.

---
CLIENT
220GRAD CAFÉ
---
LOCATION
SALZBURG, AUSTRIA
---
YEAR
2022
---
220GRAD CAFÉ

The Pipeline Chandelier in a single tier suspends with grandiosity in the 220GRAD Rupertinum Café of the Museum der Moderne in Salzburg, Austria. With dramatic flair, it demonstrates the ability to scale tall and/or wide.

---
CLIENT
—
---
LOCATION
VANCOUVER, BC
---
YEAR
2022
---
SHANGRI-LA PENTHOUSE

In a penthouse at the top of the Shangri-La downtown Vancouver, a three-tier Pipeline Chandelier in brass radiates over the dining table in the home of architect Walker Mckinley and his family.

---
CLIENT
—

---
LOCATION
CHICAGO, IL
---
YEAR
2022
OLD POST OFFICE

In a former post office, the Pipeline CM9 in black is visually dynamic and challenges convention. Its modular pieces allow it to twist and turn to create a unique configuration suitable for any application.

---
CLIENT
—
---
LOCATION
TORONTO, ON
---
YEAR
2021
---
REFLECT ARCHITECTURE

In stark white, a Pipeline CM2 pendants blends into the white-painted brick walls in the office of Toronto-based firm Reflect Architecture, located in an old industrial building.

---
CLIENT
JEFFREY LIU
---
LOCATION
VANCOUVER, BC
---
YEAR
2021
---
JEFFREY LIU HOME

A Pipeline table lamp in brass is the perfect complement to a home office in Vancouver. Interior design by Falken Reynolds.

---
CLIENT
—
---
LOCATION
KENNEBUNK, MAINE
---
YEAR
2020
---
PIECES HOMES
---
CLIENT
HAVEN
---
LOCATION
VANCOUVER, CANADA
---
YEAR
2019
---
HAVEN SHOP

HAVEN was established in 2006 in Edmonton, Alberta by a small team of creatives with an affinity for premium quality and innovative design. This core group grew to define the HAVEN brand and culture. Since then, HAVEN has become a globally celebrated men's apparel brand and purveyor of the world's best Japanese and Internationally renowned brands. At their headoffice, multiple Pipeline pendants, linear in form, are seen throughout the space.

---
CLIENT
SPREETAIL
---
LOCATION
AUSTIN, TEXAS
---
PHOTOGRAPHER
—
---
YEAR
2019
---
SPREETAIL

A retail start-up on the cutting edge of e-commerce, Spreetail is committed to fostering a work environment that celebrates what makes its organization great—its people.

Seeking an office that would reflect their values as a company while allowing room for expansion, Spreetail enlisted our design expertise to transform a former bar in a prominent historic building in Austin, Texas into a new space that would support its growing team and build upon its dynamic and youthful culture. Spanning three levels, the Spreetail office features bold and branded design highlights complemented by a host of state-of-the-art amenities.

---
CLIENT
ROOST CAFE
---
DESIGN
—
---
LOCATION
VANCOUVER, BC
---
PHOTOGRAPHER
MAX GORDON
---
YEAR
2016
---
ROOST CAFE

At Roost Cafe in Vancouver's Chinatown, a custom Pipeline in a white finish sees the addition of a 90º elbow to three Pipeline 125 sections, allowing the fixture to wrap around the bar.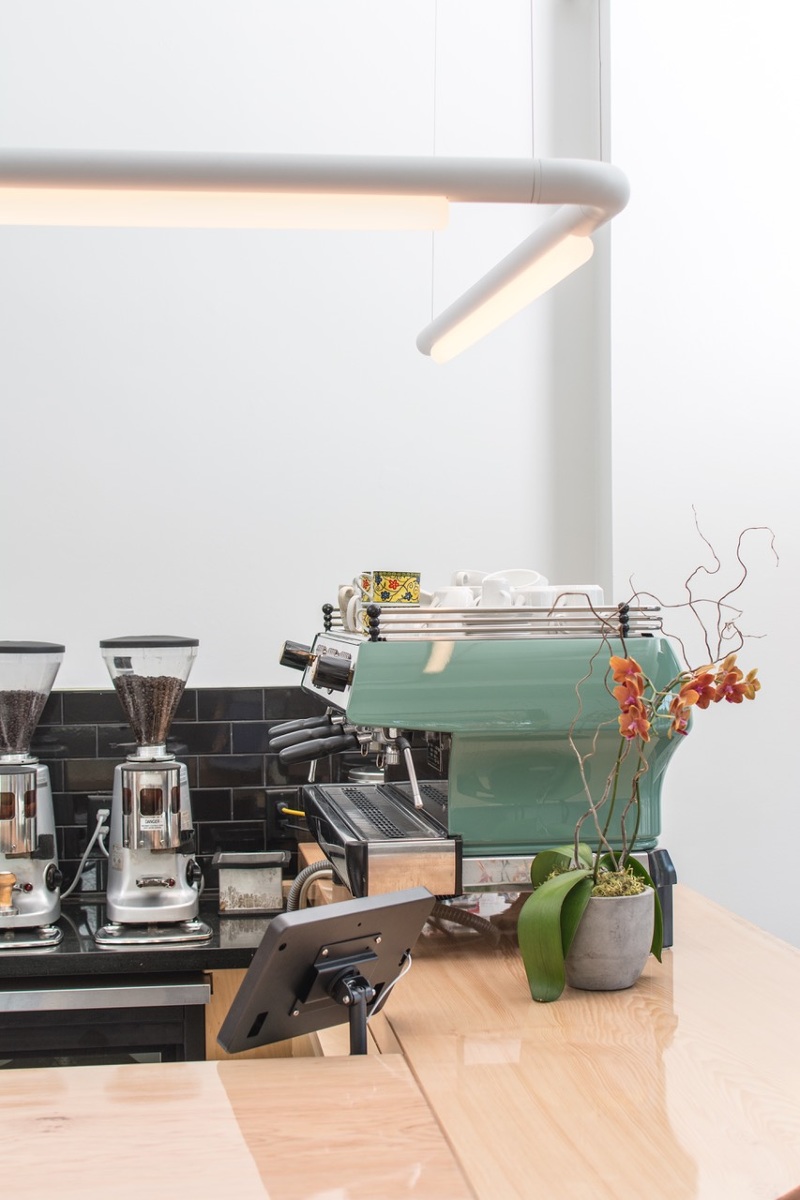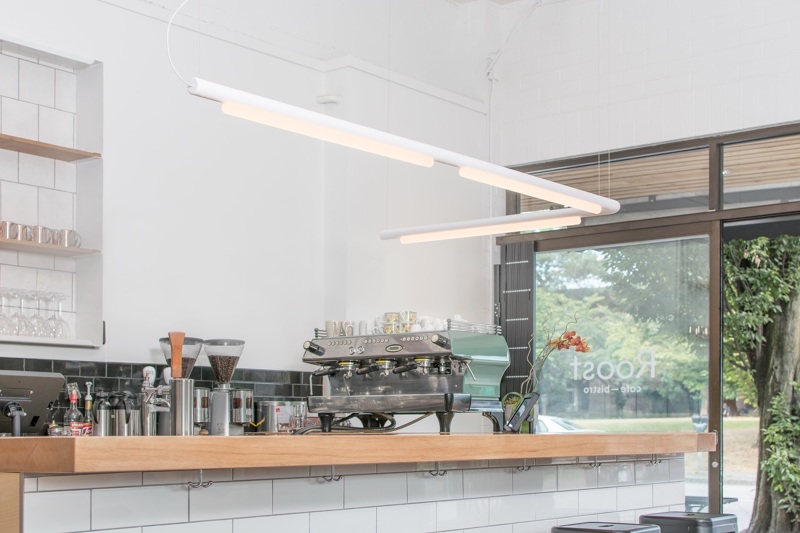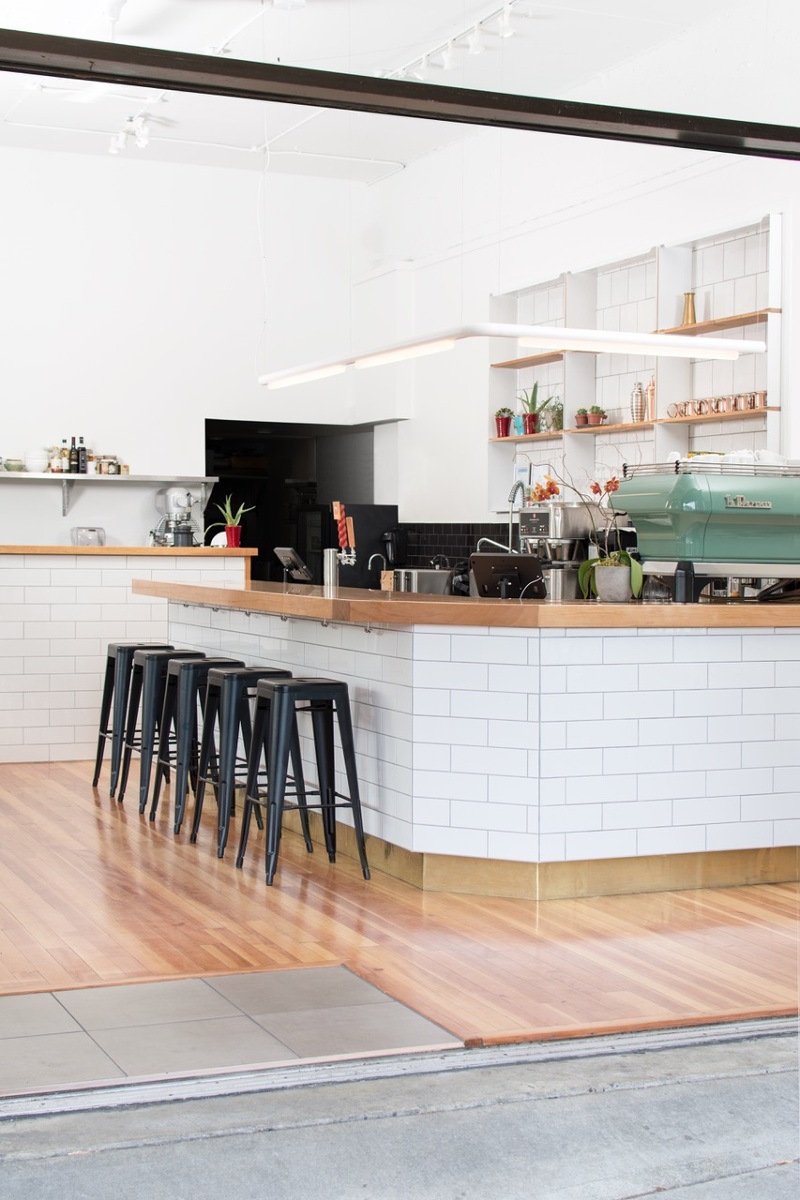 ---
CLIENT
PRIVATE RESIDENCE
---
LOCATION
VANCOUVER, BC
---
YEAR
2015
---
WEST 9TH RESIDENCE
Residence designed by Falken Reynolds Design in Vancouver.
Featuring a
Pipeline CM3
fixture in Black and Warm White colour temperature.
---
CLIENT
RODEN GRAY
---
DESIGN
—
---
LOCATION
VANCOUVER, BC
---
PHOTOGRAPHER
MAX GORDON
---
YEAR
2014
---
RODEN GRAY

The Pipeline CM5 in a custom nickel chrome finish are installed in Roden Gray, Vancouver's established men's fashion boutique located in the Gastown neighbourhood.