---
CLIENT
—
---
LOCATION
TORONTO, CANADA
---
PHOTOGRAPHER
—
---
YEAR
2019
---
KLAUS SHOWROOM

A pair of Button 90 Ceiling/Wall fixtures brighten up the room at Klaus's Showroom in Toronto where beautiful and timeless furniture are showcased.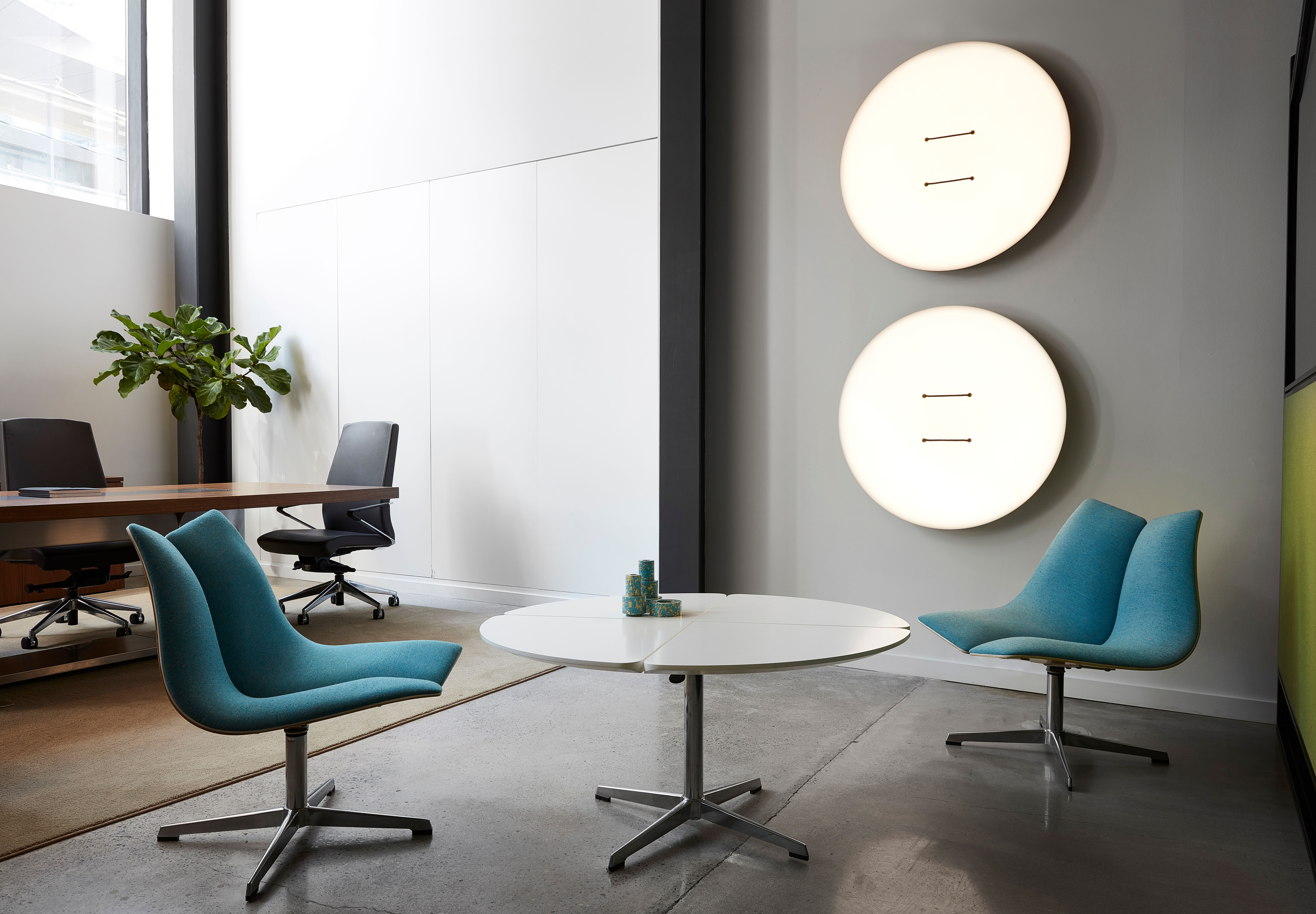 ---
CLIENT
HOOF HEARTED BREWING
---
LOCATION
COLOMBUS, OHIO
---
YEAR
2016
---
HOOF HEARTED BREWING

Designed by Lai Architecture in Columbus, Ohio. The brewery features both the Button 60 and Pipeline 125 throughout the lively space.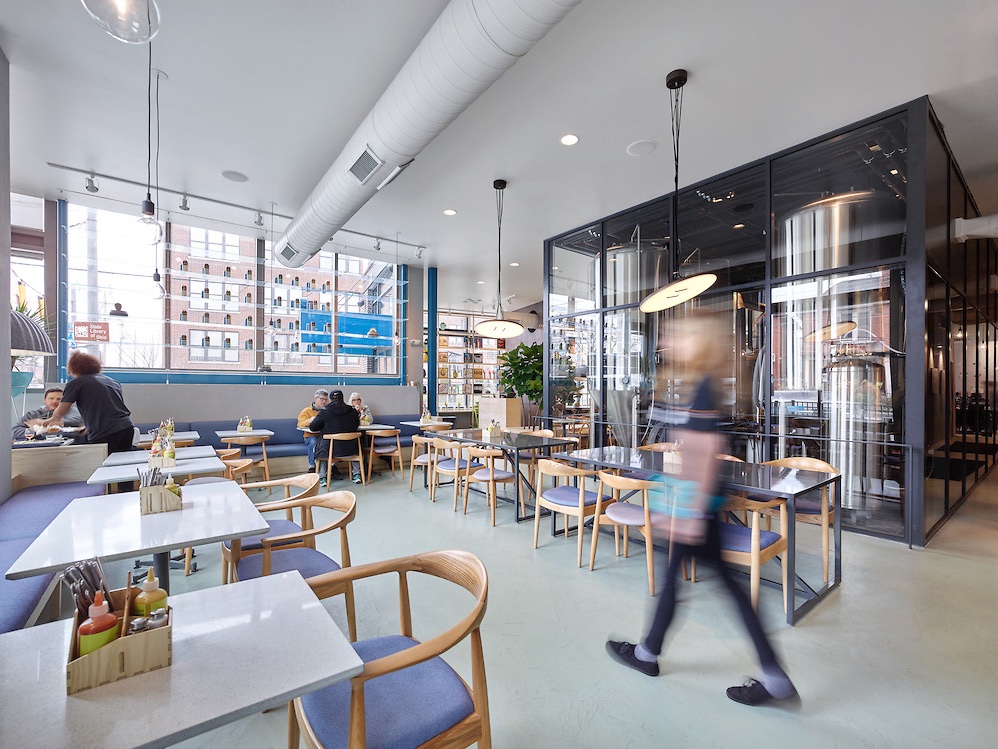 ---
CLIENT
SHOPIFY
---
LOCATION
TORONTO, ONTARIO
---
YEAR

2015
---
SHOPIFY HEADQUARTERS
Against a primarily plywood backdrop, multiple Button 90 pendants are suspended from an exposed ceiling in the Shopify headquarters in Toronto as designed by MSDS Studio.
Shopify's main product is an e-commerce platform that allows producers and retailers to sell their wares online. The design of the office is built on the metaphor of the mechanisms of contemporary commerce: the front office block and reception area are the Market, the rear office is shipping and transport, while production and fabrication are on the third floor.
---
CLIENT
SAI WOO
---
LOCATION
VANCOUVER, BC
---
YEAR

2014
---
SAI WOO

The original Sai Woo Chop Suey first opened its doors in 1925 and flourished as a local hangout for decades. It is best remembered as the popular New Town Bakery but today, Sai Woo brings new life to this historical landmark with a modern fusion menu and renewed interiors.

Two clusters of the Button 60 and 90 pendants in bronze are playfully arranged throughout the length of the restaurant.